Challenge Accepted
As you know it was Apatchy Quilting's 10th birthday last month and we certainly celebrated in style. Before I show you the amazing creations for the challenge let me show you what's been happening in the classes. Naturally there are new quilts for show and tell and here they are –
Jane has become an expert at making these peanut cushions, so much so that she receives numerous requests. This was a more masculine version with the pattern enlarged to accommodate a bloke's requirements.
Helen finished her Tula Pink's 100 blocks quilt in record time. All these blocks were hand sewn which is quite a feat wth the sashing and quilting finished off by machine to prevent total madness.
We had to go outdoors to photograph Margaret's latest project. This was made for someone who likes the more modern minimalism in a quilt. I hope they like it because we thought it was amazing.
Mum might be far away but she doesn't let that stop here. Here's a photo of the rooster wallhanging she made me for my birthday. Isn't he handsome!
My sister's birthday is one month after mine so naturally she couldn't miss out on a handmade gift from Mum too. This beauty is a cushion (I know the photography is awful but that's what you get when you ask your sister for a photo). Mum continued on the beading path and made a great job using the Caravan fabric as a base.
The big event was last week when we celebrated Apatchy's 10th birthday and the Challenge reveal with a party. Due to our suppliers' generosity (and I'm talking about Two Green Zebras, XLN Fabrics, Victorian Textiles and Cottage Garden Threads here) we had some great prizes and so many that we are having prizes every month for the whole year! As I said on the day, these firms are family owned Australian companies and they are great to deal with. They bring us beautiful fabric and threads and awesome tools and we love them for it. They were also very generous with gifts and we we love them for that too.
You might remember that the challenge theme was 'Ten' and the Apatcheez sure didn't disappoint with their challenge entries. They were few rules and that showed. For the first time we had the quilt-makers talk about the inspiration behind their project and that was very well received – we will definitely be doing that next year. Here they are for your enjoyment too –
This entry from Faith was for a grandchild that is learning to count. The note on the quilt says "I Spy One to Ten. Another generation learns what makes ten…. a lot of geckoes or years it does not matter… it's a lot!
Debbie went modern and included ten blocks in ten colours and the number ten in ten languages on each cross. The matchstick quilting seemingly took ten years to finish!!
Pat's colourful quilt has to be seen to appreciate the saturated tones. The explanation –
"Ten fish swimming free
They have escaped the nets
Now swimming over the coral
To head out to sea"
Margaret's 'Summer Time' was too big to even get into the whole photo! Margaret said "This quilt had ten blocks and the applique took ten months (or thereabouts) to complete, so it seemed like it was destined to be the challenge entry this year!"
Robyn made this teepee quilt with fabrics left from previous projects (so it's a diary of Apatchy life). The central area is made up of a particular block and the lady coming out through the flaps is definitely dressed to party.
As I said there were few rules and some people entered more than one project. This is Faith's second entry and again is destined for one of her lucky grandchildren. It is called '…and baby makes ten' and the note at the bottom says "Made for the birth of my 10th grandchild, a great occasion as was Apatchy Quilting's beginning. May they both continue to grow in strength and give great joy for years to come. This quilt brings back happy memories to me and I continue to make more at apatchy with Kaye and fellow Apatcheez" Sounds like a great plan Faith!
Elaine gave us 'Ten Mum Sayings'. Have a look through these and tell me if you can't hear your mother saying at least some of them, and admit you've said them and maybe now your daughter says them! Turn turn turn.
Robyne, who's never liked to follow rules, gave us a framed project with 'Ten Brown Boots' and showed us how small and neat buttonhole stitch can actually be when you are still young enough to be able to see clearly!
Chris colour-coordinated her outfit on the day to match her quilt project and we were all very impressed. Her quilt was made with a favourite fabric that included circles of (what else) birds. Chris has become the bird lady of Apatchy which is quite OK. Her quilts always surprise and the crisp quilting and modern look of this one is no exception.
Lynette has been working away from Brisbane for months. You'd think that would prevent her from entering the challenge this year but no she still managed to give us this beauty. The flowers are all hand embroidered because Lynette doesn't have her machine with her. This means she maintains her title (with Jan and Chris) of being one of only three who have entered every one of the last eight challenges. Thanks for entering Lynette.
June generally thinks outside the box and this year's entry was no exception. The description – "La Tène is a region in Switzerland where a large number of Iron Age objects were found when the water level in the lake dropped in 1857. Amongst the objects were brooches, torcs and buckles. Historians and archaeologists have identified these objects as the earliest known designs of what we now identify as Celtic designs. The culture which produced these early designs is called La Tène culture".
Margaret's second entry is a homage to all things Apatchy. Margaret included an example of everything sold at Apatchy including ten fabrics and the word 'fabric' is written ten times. After the show I got to take this home and will be using it at our future shows so keep an eye out for it. The next show is next Thursday, Friday and Saturday at the Laidley Spring Festival. Come and say hello.
Here are two entries – the top is from newcomer Sandy-Lee who made up this table-runner using sewing-themed fabrics. She is a dab hand at this project and has made several for gifts. I reckon it's a great idea for a Christmas gift – just choose fabric that matches the receiver's interest.
The bottom project is Jan's. She is moving soon and will have a new sewing room. This swag will be the first decoration for that new space. How good would that be! Imagine starting from scratch with a brand new sewing room…..
At the challenge we always have two Viewer's choice prizes. I like it that way because it is way too hard to choose a winner and so I let the audience work it out. This year the voting was extremely close but , the winner and runner-up was eventually tallied after a lot of checking. So the runner up of the 2018 Apatchy Quilting Challenge is……
Drumroll please…..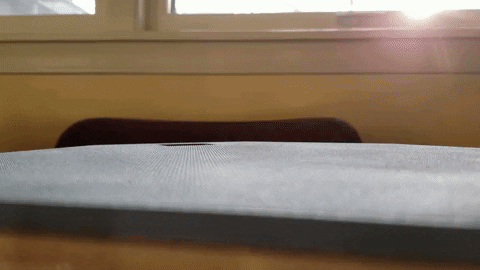 Elaine with her outstanding appliqued quilt 'Ten'. Unfortunately I don't have the note that was attached to the quilt but it is a ten-pointed star with all kinds of 'ten' references including a diamond (for the 10th anniversary), the deaf sign for ten, the braille sign for ten (?! yes I know!). There are quite a few different techniques in this quilt (braille – yes I know!) and it really is a work of art.
And finally, the winner of the Apatchy Quilting 10th birthday challenge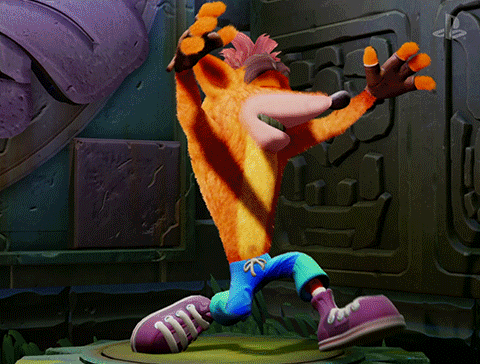 Pam with her entry 'The Apatchy Support Group'. When I'm away over Christmas some of the Apatcheez still meet up on Tuesday for coffee or excursions. They're known as the Apatchy support group and were formed to help those overcome the lull between classes from December to the end of January (really – you can't make this up). Pam made a play on words with this quilt and included the names (hand-embroidered) of many class-goers. Those ten ladies who were first to join and are still coming to classes are sewn in a larger font. What a great quilt – typical of Pam's humour (and ours).
Of course a party isn't a party without a birthday cake so we commissioned Courtney to come up with something. She had free rein and delivered this beauty. It not only looked fantastic but it was delicious as well. Thanks for making our birthday special Courtney.
And thanks to all of you whether you've been here since the beginning or if you're a new recruit. It's been a wonderful ten years and I'm looking forward to what the next ten have in store.
Until next time happy quilting
Kaye